A self-employed person has every interest in deploying a communication strategy to find clients . Whatever your activity, communicating is essential to make yourself known and then generate sales. However, the term "strategy" doesn't have to impress you.
In this article, we share with you tips from thinking to taking action. Finally, remember that selecting a few specific actions, few in number, but well targeted, is enough to develop your business.
The importance of having a good communication strategy for all self-employed entrepreneurs
Although often unfamiliar with marketing techniques, the fact remains that any self-employed person must implement a communication strategy to find clients. Nowadays, communication has even become essential, between concrete local actions and the rise of digital or social networks.
This observation is valid whether you are a service provider , a trader, a craftsman or a liberal profession. Well-crafted communication helps you make yourself known, maintain relationships with your customers, and create a community that is more business development than ever before.
Communicate whatever your activity
The status of auto-entrepreneur brings together a multitude of possible activities . Despite these different professions, the communication strategy must remain at the heart of your vision as a micro-entrepreneur. This strategy is well thought out and correlated with your marketing and sales choices, defined upstream of your launch.
The communication strategy designates the actions you will take in order to get closer to your target customers. The goal is for these potential customers to discover you, remember you, buy your products or services, and even gain loyalty, or even recommend you …
In short, even as a self-employed entrepreneur, you must do everything to make yourself visible and to be talked about : the development of your client portfolio depends on it!
Auto-Entrepreneur and communication strategy: upstream of your actions
The reflection and research phase
Any communication strategy begins with a phase of reflection and research which guides your future actions.
As a self-employed person, you have already made the choice to exercise your activity for certain personal reasons and also in connection with the potential of your market. In particular, you have thought about your products or services and you have determined your selling prices , but what about your target customers?
Take the time to answer these basic questions, even if you think you know your potential customers well enough:
Who are my clients really?
What are their needs, their expectations and also their obstacles?
Where are my clients located?
This step of reflection and research should help you identify target customers who really stand out from the crowd. Try to understand as much as possible who they are, what they do, where they go, their needs, their habits, etc.
Nowadays, the trend is towards the personalization of the customer-company relationship, and even to ultra-personalization… Your answers will then be useful when defining the communication actions.
We cannot repeat it enough, but preparing your project well is crucial in order to give you every chance of successfully launching your own business !
Visibility and advertising strategy of your micro-business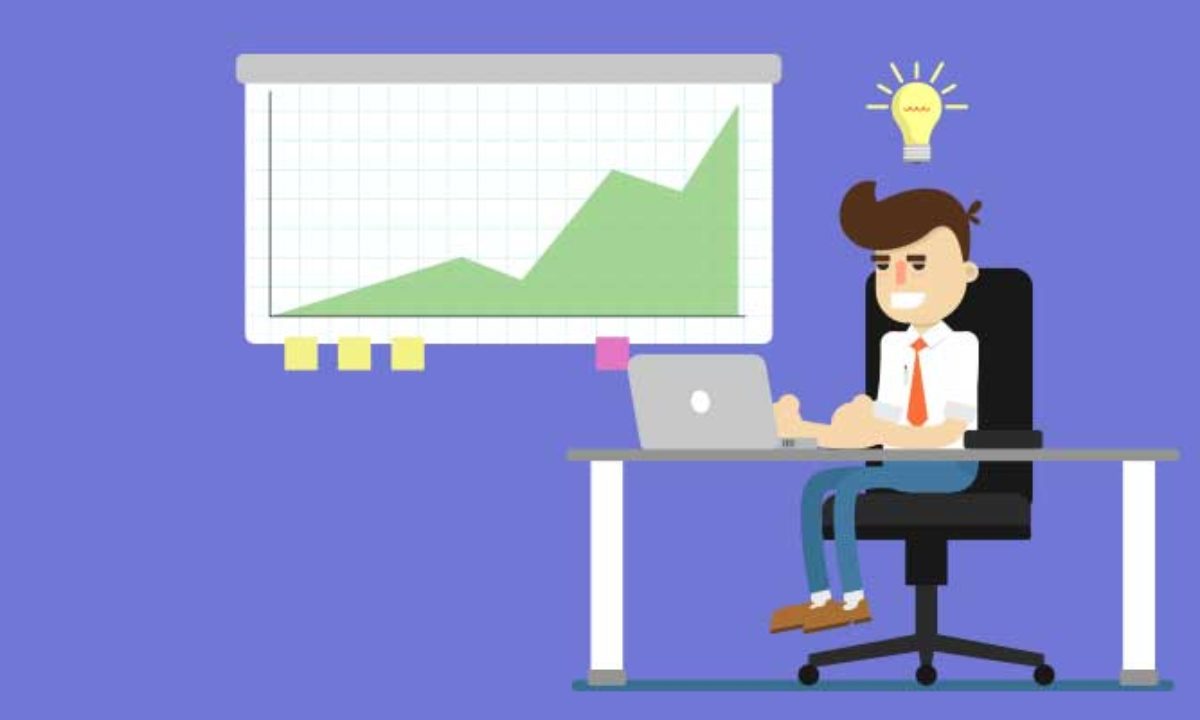 To help you in these questions and upstream research, you can draw inspiration from these 6 steps of an advertising campaign strategy . This mini-guide provides a roadmap to follow that is accessible to the self-employed person that you are. He mentions relevant marketing tools to use in your reflection, then he advises you until the choice of distribution media to favor.
By following these steps, you will be able to really better orient your actions and adapt your brand, company and micro-company speeches. Always keep in mind that the goal is to make yourself visible to your customers and to prove to them the value of your offer and your universe.
Ideas for communication actions to find clients as a self-employed person
Nowadays, there are a large number of communication channels accessible to any self-employed person. You don't need to be everywhere, but rather to identify the means that you deem the most relevant in order to make yourself visible to your potential customers. Here are the main ideas for communication actions to know to find customers.
Print of your micro-business
"Print" means printing on paper and therefore the delivery of concrete media to partners, customers, specifiers, members of your network in the making, etc. Here are the most essential print media to serve your self-employed communication strategy:
The business card: a basic support to always carry with you in the event of a chance encounter with interesting business potential.
The brochure or commercial leafletcan serve as a catalog if you have several offers to offer or an activity that deserves to be presented in detail.
The flyer: this medium can also serve as a presentation of the offers of your self-employed company, but in a more synthetic way than the leaflet. It can also be used during events or when opening a business for example, or even for a special offer, etc.
The flyer remains highly appreciated as a paper communication quality to be distributed locally in local shops, for example, or also to slip into a parcel for a wider reach, etc. For self-employed entrepreneurs, this more basic means of communication can indeed often be enough to get the message of your small sole proprietorship across.
In addition, creating a flyer template is a solution accessible to all self-employed people since it is enough to have a computer.
Self-entrepreneur and digital communication
Currently, many communication strategies combine print and digital printing. The rise of the web and the general public's enthusiasm for social networks have also attracted businesses, and even a large number of self-employed and freelancers. Digital communication essentially goes through the following channels, to be selected again according to your needs, your strategic analyzes and also your means (time and funding):
The website: it can be a simple showcase of your offers on the web, an online sales site or even a more personal platform in relation to your activity as a self-employed person. Nowadays, most micro-entrepreneurs, and even freelancers have a website.
This communication channel coupled with digital tools such as Google My Business or a blog in order to share your universe, your expertise and your offers with as many people as possible is an almost essential investment. If you have little budget, know that there are very inexpensive website creation solutions . For example, as part of a simple storefront and local business, this option may be enough for your customers to learn more about you and your business with just a few clicks.
Social networks: social networks also offer an increasingly recognized potential for business development, even by freelancers and self-employed people.
You have the choice between several social media, the relevance of which must also be assessed according to your analyzes and strategic reflections carried out upstream.
The establishment of partnerships and the power of the network
Partnerships with companies or freelance workers with complementary activities(a web developer partner of a graphic designer and a web editor, etc.). Both prospects and customers may be interested in such more comprehensive offers. Test this kind of partnership and communicate these offers through your communication channels.
Partnerships with bloggers: do not hesitate to offer interviews, advice articles related to your expertise to bloggers whose theme seems conducive to such communication. They will thus be able to bring you more visibility.
As far as the network is concerned, find out about local events, trade fairs or even meetings with independent entrepreneurs near you.
If you work from home, sometimes join co-working places to find new business partners.
Also, look for associations whose members could correspond to your targets or with the aim of proposing an intervention during which you will share advice related to your expertise. Meeting new people, forging new links and partnerships, presenting yourself and being active at the local level help to make you more visible, even essential.
In conclusion, here are some other ideas for taking action in terms of a communication strategy to find customers.  Also think about the power of word of mouth by pampering your loyal customers, your entourage and your network so that they recommend you.
Finally, if your activity, a new offer or an event may arouse the interest of the press, approach journalists to talk about you. Dare to communicate strategically and dare to talk about yourself while remaining sincere and honest. You will then certainly be talked about and develop your self-business even more!