Social networks have become a powerful tool to promote any in-person or online event, and therefore, it is necessary to use them to achieve greater visibility.
In this article, I'm going to explain 15 creative ways to increase awareness, engagement, and sales at any conference.
1.Use Facebook Ads for Remarketing
The  remarketing, also known as retargeting, has a great advantage in custom hearings Facebook because it allows to show ads to people who have visited your website.
Advertisers can show event ads to Facebook users, who left their website before making a purchase.
This strategy is usually very effective because it is very difficult for people to make a purchase the first time they hear an event or see an offer. For example, in the case of high-priced items such as conferences and conventions.
Tip: When advertising to previous website visitors, be sure to exclude Facebook users who have already purchased some of your products or services.
This can be easily accomplished by creating a custom audience from the same page to track conversions, ie, the page " Thank you ".
2.Create a Video with the previous Events
Videos, unlike texts, provide a unique opportunity to visually convey the energy and emotion of a live event. Great visuals and catchy audio are a powerful combination to get people excited about registering for the event.
In addition, it allows users to share the video with their friends making it become viral content, and thus achieve a greater reach of the content.
Before you must take into account some aspects to create this type of video, such as:
Remember your target audience. The video has to convey the value of your event to potential attendees, as well as clearly show the benefits of participating.
Post to YouTube and Vimeo. Each platform has different strengths, but the goal will be to take advantage of both. YouTube is the second search engine in the world and the most used video platform on the Internet. Vimeo, while smaller, offers more control over our brand and there are no advertisements to distract users.
Promote everywhere. The video can be shared almost everywhere: website and / or event landing page, newsletter, articles, and social networks including 15 seconds of video on Instagram. As you can see, you have numerous ways to promote your video, now it depends on the creativity and originality that you put into creating your content.
Facebook loves video.  Uploading native videos on Facebook increases the exposure of your video on the users' news feed. In fact, Social bakers reported that " Facebook videos achieve a viral reach 10 times higher than YouTube links ." You can also set the video as a "featured" on your Facebook page for greater visibility.
3.Harness the power of Visual Testimonials
Do you have positive feedback in the final polls from previous events? You have probably interviewed the attendees or speakers where they have made statements with great enthusiasm about the specific sessions, about the speakers or the event in general.
Believe it or not, you should take advantage of this valuable content as proof of guaranteed satisfaction for the next event.
You can even use that content to create simple graphic images with these quotes and comments , where they will later be shared in newsletter campaigns, social platforms, blogs, and also, as a personalized signature in emails.
Always make sure to give those phrases the authority , because people love to see these thoughts, as they often share these types of images on their social profiles.
Having these statements from third parties gives greater credibility, because they make a very close and credible publicity about the speakers, sessions and events.
Tip:  A well-done testimonial video builds more confidence in viewers because they can see and hear the words of praise, rather than read a text in bold type highlighting the famous phrases of the speakers.
4.Use Photos of Attendees in Social Updates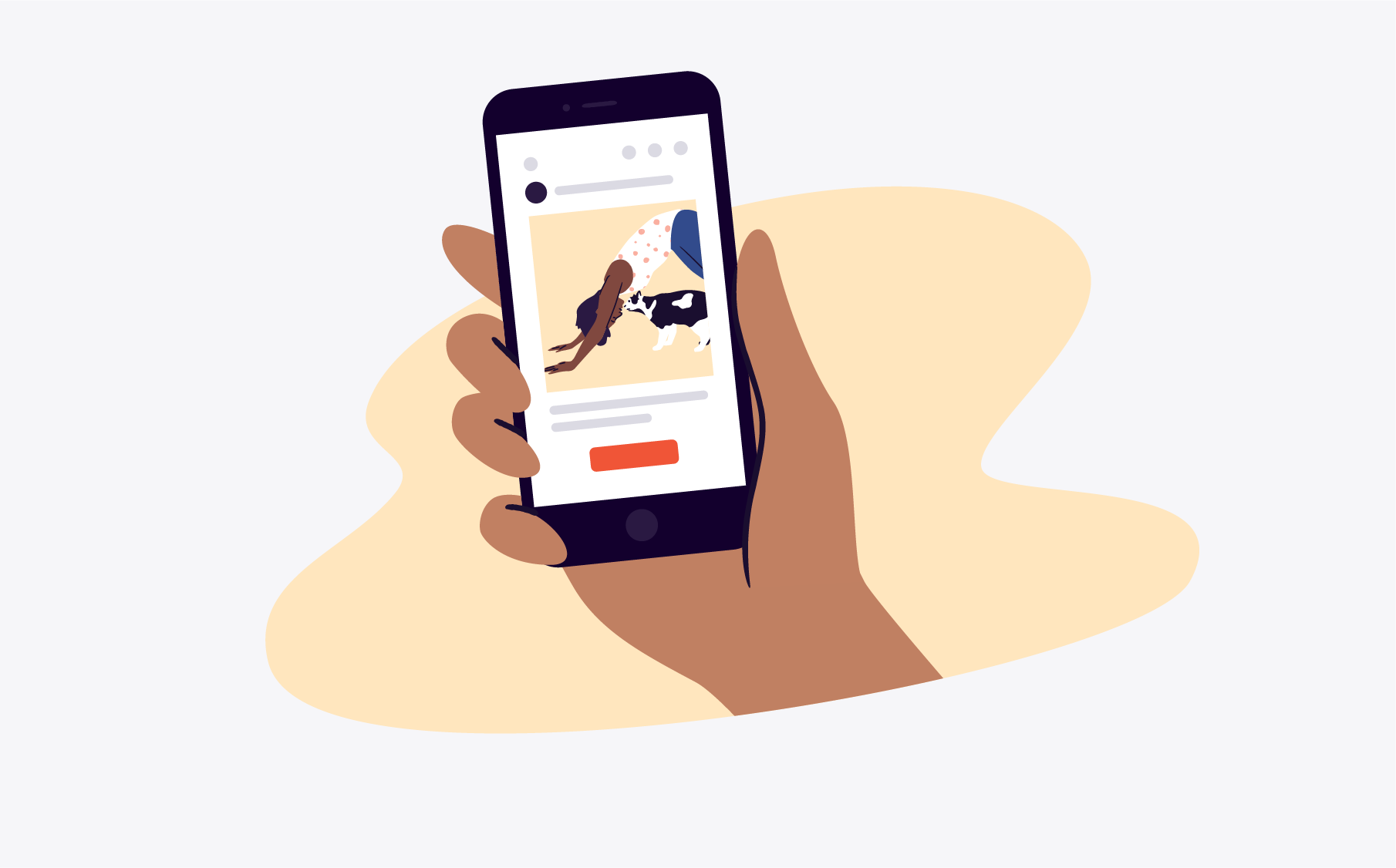 If you have already done previous events and have funny photos that were taken at the events, you can take advantage of them to publish them on social networks. Even better would be if you share the content published by some users on their social accounts about the event.
Always choose a good quality photo where some of the attendees appear , and you only have to create a status update to be shown to the followers.
In the publication you must name the people who appear in the images, and if possible, use the tagging function. In this way, tagged people will be able to comment, say the things they have learned, and express their longing for the next event.
5.Create a Unique Hashtag for all Social Networks
Although this seems absurd to you because it seems like a logical thing, you would be surprised if you were aware of the numerous events where this basic rule is skipped.
Create, use and promote the specific hashtag of the event in all the content published on the social platforms, and the days before the celebration.
Any place is good to be able to promote the hashtag such as the email signature, images, infographics, articles, etc., and to be able to increase the reach so that the message reaches more people. 
Using a specific hashtag has two advantages, the first is making it easier for people to find your shared content, and also people's comments about the event. The second advantage is that it offers the possibility of creating and participating in a conversation with attendees and interested people.
6.Mention your Event and Hashtag in the Bio
Now that you have created the hashtag for the event, you should add it to the "About me" or "Biography" section  of all social accounts. The little use that this section has is very frequent, although it really has great potential to highlight important things.
If you also have a  web link,  you can add it to the bio, so people have a convenient way to find out more by clicking on the link.
This action is not only about providing information to people, but also about linking the event directly to your brand. Remember that people want to connect with people, and in this way you will achieve greater authenticity and transparency with your own brand, not just the event in question.
7.Share images of speakers with famous phrases
In relation to the previous point, it is not necessary to exaggerate the importance of the use of visual content in social publications.
It is not only about sharing a photo with the face of the speaker, but also sharing something relevant about that person. To do this, you can choose an inspiring phrase for each speaker who is going to attend the event and design an image that contains the personal photo, to visually associate their authorship. This is to give people a personalized vision and presentation of each speaker.
This tactic offers the opportunity to get more exposure for the event, because the presenters can later share it with their followers.
8.Publish Posts in your Blog
What better way to highlight the level of the experts who will be attending the event with a blog post written by them?
Asking professionals for their collaboration brings many benefits such as:
Speakers grateful for the opportunity to showcase their knowledge to their audience.
A preview of the great content that will be shared at the event for potential attendees.
Experiences of several experts grouped in a single post.
Valuable and long-lasting content for future events.
Do you know what content to publish in these posts? Here are some ideas to make this type of entry summarized by experts:
Marketing Tips

Favorite Social Media Tools

Blogging Tips

Marketing Predictions

Facebook Advertising Tips

Twitter tools
9.Share Visual Content Behind the Scene
This is similar to what happens in series or movies, the outtakes. But in this case, it consists of sharing videos and images with the followers about everything that is happening in the preparation of the event .
Try to offer attendees all the stories, mistakes and challenges that are happening, as well as the measures that have been taken to solve the challenges encountered. This will help to humanize your brand, and create a family atmosphere with the community.
Publishing this content is a great way to generate buzz and increase attendee engagement. You have the option of building an emotional connection by titling the visuals "a look behind the curtain."
10.Create a Facebook Page for the Event
The page will serve to promote the event, publish all related content, promote networking before the event, be shared by attendees with their friends, and as a news channel for followers.
Facebook has added new tools to optimize organized events such as personalized news announcements, and insights statistics where you can measure the effectiveness of all efforts made with the content.
As the big day approaches, don't forget to send out reminders to encourage undecided people to RSVP on the event page.
11.Video Invitation to the Event for New Instagram Followers
Instagram has provided a very easy way to be able to offer a warm welcome, through direct messages with video to users. You have 15 seconds of video to welcome the new followers, and also take advantage of the occasion to invite them to the event.
This will be effective if the person making the video will also be at the event to greet attendees. Who doesn't like to see a familiar face when in an unfamiliar environment?
12.Mention the Event in Podcasts
If you have your own podcast or are a guest, you should take the opportunity to talk about the next event to be held. Try not to just highlight the attendance of the experts, but also the things that can be learned by attending the meeting, since you are asking people to invest some of their valuable time.
Make sure to mention the event consistently across multiple episodes and numerous times in each episode, but without actually being a commercial, and use a clear call-to-action for your listeners.
Other tips to promote the event with podcasts can be:
Mention the event as a sponsor of the podcasts

Interview the speakers and mention that they will attend the event

Make this part of the conversation

Use a web address that is easy to remember when mentioning the event
13.Create Special Charts of Speakers in Various Sizes
One way to make it fun and simple for speakers to promote their presentations at the event is through creative images. Use a large photo of the expert but appropriate branding for the event.
As you already know, each social platform has its own measurements of images in the publications, so you will have to design graphics in the different sizes. This is a great convenience so that the speakers can share without difficulty in any social network.
Although it sounds repetitive, remember to encourage experts to share all the images with their followers ad nauseam on their social profiles, blogs, and email signatures.
14.Call to Action on Facebook Page
The covers of the pages have become a great showcase to advertise, so you must insert the photo of the event, but how do you add a call to action button?
15.Add the Event to your Email Signature
Have you thought about the number of emails you send and receive each day? Choosing any given day is a fantastic opportunity to promote the event. You only have to add a hyperlink and / or an image in the signature of your email.