If you spend many hours on Facebook, Twitter or any social network, you have probably already come across a company that runs contests among its followers on a regular basis. The benefits of social media contests are numerous when done properly and effectively , and they are the best way to give businesses a boost in terms of brand awareness and connection with their target audience. In this article we explain what are the advantages of doing them and why you should consider the possibility of organizing one in your business networks.
What is the use of running contests on social networks for your business?
Make your product known, increase your followers and subscribers
On many occasions, people do not know a brand or a business until their family, friends or co-workers show it to them, and a contest can encourage your followers to talk to other people about your brand to have a better chance of winning (especially if the prize is something that can be shared).
In addition, it is also a good way to reach a new audience within social networks and get more followers because participating in the contest gives them a good reason to follow you or share your publications in exchange for the opportunity to win the contest prize of social media you offer.
On the other hand, a social media contest can also help you get people to subscribe to your mailing list . You will only have to provide a form that fans would have to fill out to join , and in which they should give you their email.
Increase engagement
A contest is a great way to increase engagement from page to page when done correctly. By promoting a contest, comments, actions, retweets, likes, pins and other actions are increased , since you have attracted the right audience to be part of your page. And, since they are interested in the topic, they themselves will generate debates and content that will make them want to stay.
The key here is to make sure the engagement lasts between both parties. You could connect with them through the mailing list you have or simply keep your website and your profiles active and sensitive to the conversation that your own followers are generating.
They grow sales
The logical and necessary evolution of the profit of your contest after publicizing your brand and increasing your subscribers is to increase your sales. Contests are a great way to convert potential customers of your business into valuable customers, especially in the case of winners because, on many occasions, they can try your product for free and become your best ambassadors , since they they show appreciative.
The strategy to follow to run a contest of this type
Now that you understand the benefits that a social media contest can have for your business, let's get serious.
Be clear about your audience and the social network you should use
What would attract your audience to participate in a giveaway? What kinds of actions would they be willing to take? Remember that the contests on social networks that you organize must be aimed at your clients and your specific target audience, not the general public ; otherwise, you will hardly turn the participants into loyal followers of the brand or buyers.
Each age segment has its preferred social network , and it will be easier for you to hook your target audience through a contest if you offer them an interesting prize on the network where they move the most. For example, adults are more on Facebook, while young people prefer Instagram.
Know (and respect) the contest rules on each platform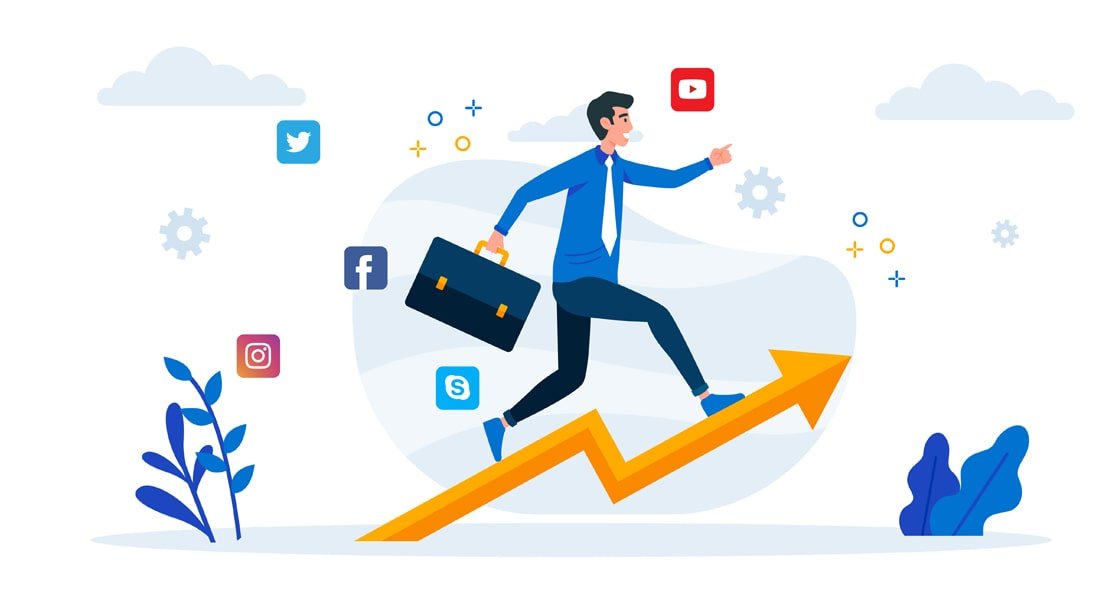 Each platform has specific rules for contests that you must adhere to in order for them to be valid. Make sure that you read, understand and follow each of the rules of the platform you have chosen, be it Facebook , Twitter or Instagram .
Set your goals and choose between the different types of contests on social networks
Each specific objective can lead to different types of contests, so before organizing one you have to start by knowing what you want to achieve
If you want to increase followers, ask participants to follow your page or profile to participate . This is especially popular on Instagram.
If you are looking to generate more leads and grow your email list, you can request that people enter their email to access the contest. This can be done on a landing page and linked from any platform, or you can create a Facebook tab specifically for your contest.
If the objective is to publicize your product, simply ask for a like or tag a friend to increase visibility and attract the attention of other potential participants.
Choose the prize and the right budget
Once you know how much you can spend on the giveaway, you can divide this amount between advertising to promote it and money for the prize. Decide if you are going to give away a product, a cash amount or something else, but remember that the prize should be something relevant to your specific audience, so as not to attract participants who will never become customers .
You may be wanting to start this whole process to offer contests to your community or your clients but you do not have the time necessary to carry it out, for that reason, we put at your disposal our social media management services , where we include this type of resources to increase the interaction on your social networks and the visibility of your business.